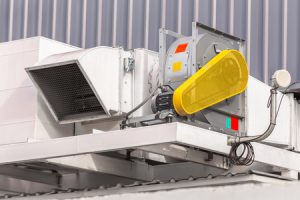 Summer will be here soon and with that you can expect hotter temperatures. Industrial buildings need to prepare for summer heat. After all, excessive heat in a building can definitely be a problem during the summer, making it quite uncomfortable for workers. When a building is "too hot" that can impact both the health and productivity of workers. Excessive heat is also not good for equipment, machinery, materials and finished goods inventory.
Industrial Fans Keep Your Building Cooler in the Summer
Thankfully, industrial fans can help keep industrial buildings cool in the summer. When you have several fans in your building you can expect steady temperatures, improved HVAC efficiency, energy savings and reduced humidity.
You Can Save Times Operating Multiple Fans
If you want to really save time operating your fans, then daisy chain them together. This way you can operate all of them with a remote. Use a multi-fan controller and then you can instantly set the operating level for several fans all at once. This can help improve airflow in your building.
Make Sure Your Industrial Fan is Properly Calibrated
Is your HVAC pumping cold air into the building? Is it properly calibrated? If not, get it fixed. Also, make sure your HVAC vents are clear and you don't have leaks in your ductwork.
You Can Connect to Your Overall System to Ensure Temperature Control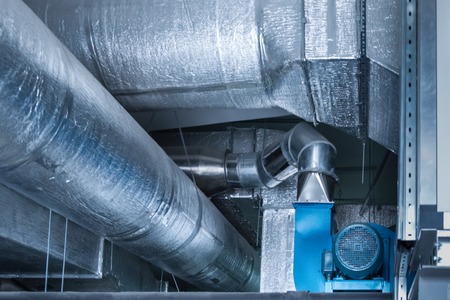 Most building management systems (connected to your HVAC) allow for temperature control. Why not integrate your fans into such systems so you can automate them and they're essentially "in sync" with your HVAC?
Finding the Right Speed Settings
What about speed settings? Experiment to find what works best for your building in the summer. Sometimes you can slow down the speed when no one is working in a general area, whereas sometimes you'll want to speed up fans when conditions are crowded with people and things.
Count Down on Energy Expenditures
Ideally, you want to make sure workers are comfortable during the summer and if you can cut down your energy expenditures, that's a nice bonus.
For more information about industrial fans and how they can be used to keep industrial buildings cool in the summertime, please contact Dynamic Fan of Pine Brook, New Jersey, at 973-244-2422. We have decades of experience installing, repairing and maintaining industrial fans. Notably, we have worked with businesses in a wide array of industries, and will help you find the right custom solution for your building.