Few things are more important to industrial businesses than having their fans and ventilation systems working optimally. Commercial fans keep customers, employees and machinery cool, while simultaneously expelling contaminated and hot or humid air. These systems also aid in drying. Put simply, industrial ventilation systems play a vital role in daily operations.
If your company's fans are not working properly or have become outdated, it could lead to downtime, an uncomfortable and hazardous work environment and a litany of other issues.  Here's how Dynamic Fan can help:
Commercial Fan Repairs
Are you wondering what is ailing your industrial fans? Whether a faulty ventilation system is making the air in your building uncomfortable, or your fan is simply not functioning at optimal levels and needs to be rebalanced, we will have it fixed and working good as new for you. We provide welding and machining commercial fan services, and we fix the following:
Rotors
Motors
Impellers
Fan Blades
Wheels
Compressors and More.
What's more, we can also perform inspections and tests to make sure everything is working correctly
We routinely perform commercial fan repairs and maintenance services for businesses in a wide variety of industries and knowing how important your fans are to your business, we do whatever we can to fix your malfunctioning system as soon as possible. In fact, our repairs and maintenance services can be completed in as little as 48 hours, so you need not worry about extended downtimes.
Commercial Fan Retrofits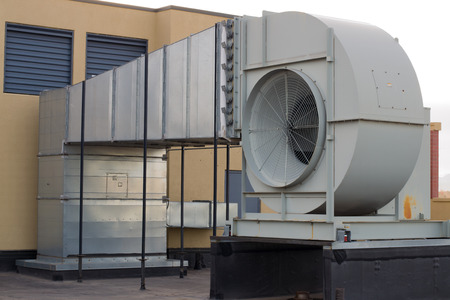 We provide retrofit services to all sorts industrial businesses who need to make sure their fans and ventilation systems are up to code and are not hazardous to their business. Don't let money blow out the door by having industrial fans and a ventilation system that is not energy efficient in place; instead, consider a retrofit, rather than a complete overhaul to get your building up to code and up to the standards of modern ventilation systems and technologies.
Commercial Fan Installations
If you need replace your current ventilation system or you're in the process of constructing a new building and need of a reliable commercial fan system, Dynamic Fans has the experience and expertise to help!
For over 30 years, we have helped businesses in a wide array of industries with all their commercial fan needs. to learn more about our services, or for more information on commercial fan repair, installation or retrofit services, contact us today at (973) 244-2422.