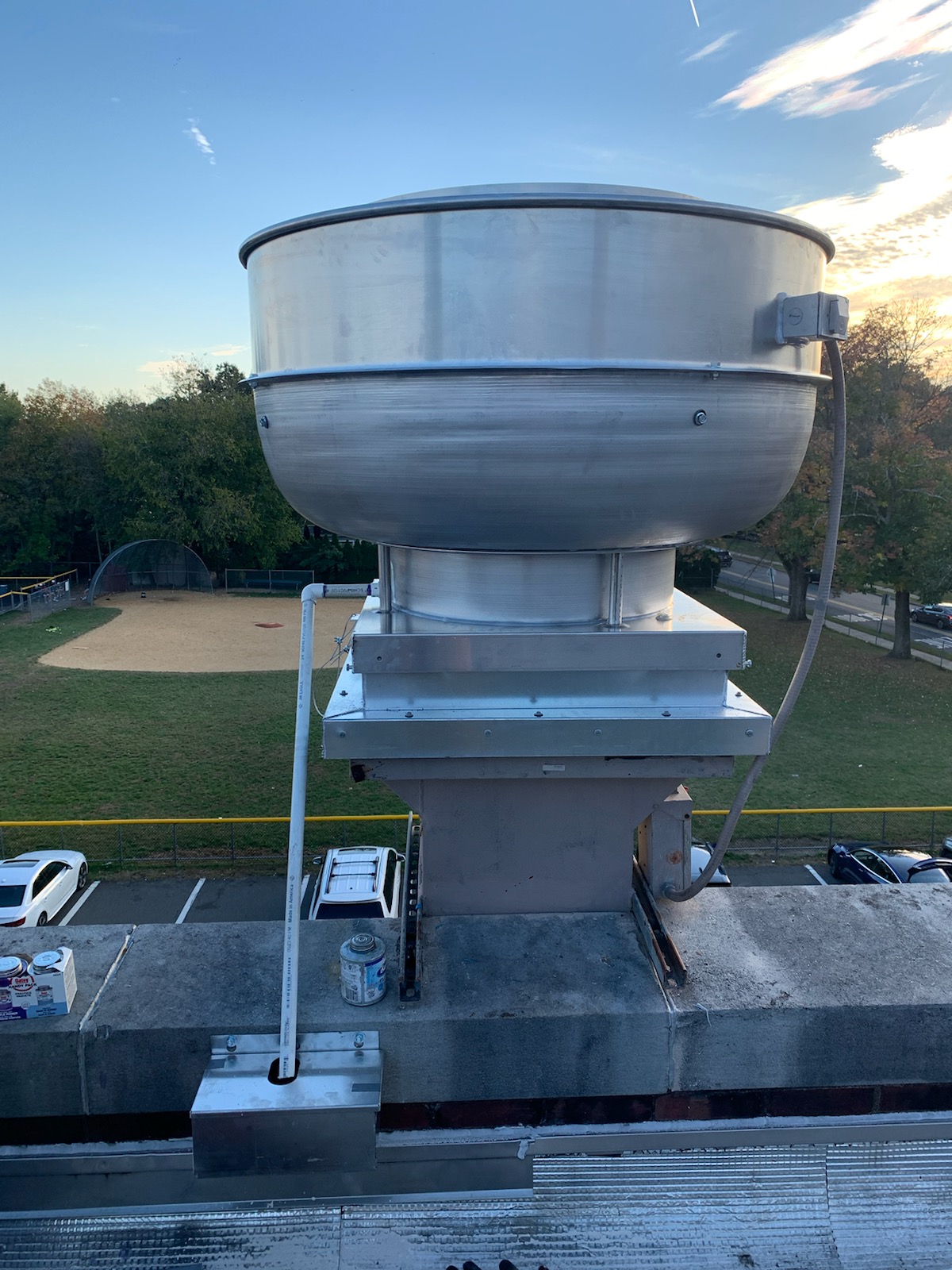 Keeping your restaurant and kitchen properly ventilated is not only an important consideration for your customers, but it is also important for the safety of your staff. Large ovens, fryers and stoves create intense heat throughout the kitchen and, without proper ventilation, this can cause heat exhaustion among your staff.
Excessive heat can also make its way into your dining area, creating an uncomfortable experience for customers. Restaurant and kitchen fans will expel hot air away from ovens and fryers, making it easier for cooling systems in the kitchen and dining area to keep the area comfortable. Restaurant and kitchen fans also make the air in your business cleaner, expelling kitchen smells and grease, and making your business cleaner and more enjoyable for everyone.
Whether you need a restaurant fan installed, repaired or maintained, Dynamic Fan is here to help. We can help you select the right fan for your kitchen and restaurant, or we can perform repairs or preventative maintenance to make sure your fan is running as it should. Please note, if you need a new motor, bearing, shaft, pulley or belt for your fan, we do sell and install replacement parts.
For more information, please contact us today.