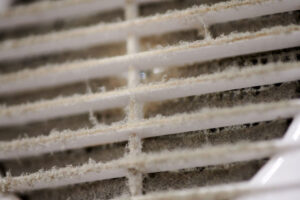 Do you work in a place in New Jersey where industrial exhaust fans are utilized? If so, you should know about the benefits of routine maintenance so that your industrial exhaust fans last a long time and work well throughout their lifespan. Their job is to get dirty air out of the building so it doesn't make people inside sick, etc.
Cleaning to Eradicate Grease
For starters, routine maintenance is a good idea because it will involve cleaning the fan to get rid of a buildup of grease. This is important because a buildup of grease can catch fire. The vapor of grease, when exposed to high temperatures, can catch fire and spread throughout the ventilation system. So, it makes sense that a professional checks and cleans the exhaust fan on a regular basis to avoid a fire issue.
Proactive Instead of Reactive
Next, routine maintenance can lead to problems being found before they get out of hand. Better to repair a small problem than have to deal with a big one! Afterall, it's better to be proactive than reactive. Plus, parts can be ordered and/or found quickly in order to avoid downtime. A system that's never maintained can deteriorate faster than one that's maintained on a regular basis.
Avoid Debris Getting Stuck and Affecting Air Flow
Thirdly, if there's debris (and/or grease) stuck to the insides, "gunk" can be removed in order to improve air flow. This can save money on energy bills. It can also improve the health of employees since it helps keep the environment cleaner, with fresh air flowing through the building as intended. The exhaust fan needs to be doing its job properly in order to remove harmful particulates from the air.
Industrial Fan Maintenance Services in New Jersey
Dynamic Fan of Pine Brook, New Jersey, offers on-site service of various commercial and industrial grade fans. If you have fans that need maintenance and/or repairs, call Dynamic Fan at 973-244-2422. Read more about industrial exhaust fans, here.