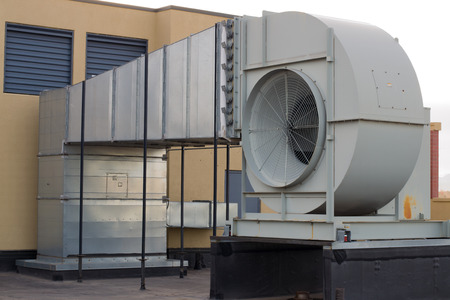 Did you know most industrial businesses use one of two ventilation methods? Before we discuss what the two types are, let's remember why proper ventilation is so vital in an industrial setting.
The Importance of Proper Ventilation
If you've ever been inside an industrial plant, you know of the all the different containments that may be circulating around, including but not limited to dust, chemicals, and other airborne elements, all within a confined space. As such, it's vital that the building has proper ventilation systems in places to ensure dust and other unwanted particles get circulated out and fresh air is circulated in.
The Two Types of Industrial Ventilation
Local exhaust systems. Local exhaust systems are used to reduce the amount of airborne particles that workers in an industrial plant inhale. It filters out the bad, contaminated air, and removes it right from the facility. Though its application will necessitate alterations be made to the plant's ducts, local exhaust systems are a wonderful option for many industries that have higher levels of airborne particles circulating in its corridors.
 Dilution Systems. A dilution system is ideal for industrial plants that don't accumulate as many toxins in the air, but still need clean air to combat dust, chemicals and other unwanted, diluted particles in the air. As its name suggests, it dilutes air containments with the clean, fresh air the building needs. What's more, a dilution system tends to include large industrial fans that are strategically placed within the plant.
Dynamic Fan has built its reputation to as the go to industrial fan experts in the state of New Jersey. For more information or to discuss the specific needs of your industrial plant, contact us today.