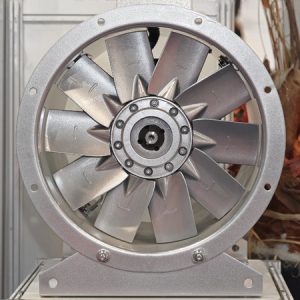 If you're concerned about the air quality inside your commercial property, you should consider investing in reliable commercial fan. Commercial fans will keep fresh air circulating through a business. What's more, they can also be utilized to remove toxic fumes from a building. Nevertheless, before you invest in one, it's important for you to consider a few things. Here are the questions you should ask yourself.
What do you need your commercial fan to do?
Prior to picking out a commercial fan for your commercial property, you should think about the ways in which you're going to use it. There are some fans that are equipped to move fresh air around inside of a building and others that are better for removing fumes from a business. Your specific needs should play a big part in which commercial fan you ultimately choose.
How large do you need your commercial fan to be?
Are you the owner of a relatively small store? You obviously don't need the biggest commercial fan on the market. It's going to end up being too powerful for you and cost too much to run. At the same time, you don't want to buy a commercial fan that's too small for a larger facility. It won't do the job that you need done, which will result in it wasting a bunch of energy for no reason. The commercial fan you pick should be the correct size for your building.
How much are you prepared to spend on your commercial fan?
Creating a budget for your commercial fan is something that you should definitely do before you begin shopping around for one. It'll help you narrow down your choices and prevent you from spending way more than you should on a fan.
One other thing to consider when searching for a commercial fan is which company to trust to provide it to you and install it. Dynamic Fan specializes in setting businesses up with commercial fans. We can install them and maintain them over time. Call us at 973-244-2422 today to see which commercial fans we have available at this time.